Who is Learning Through Play 101 for?
If you have a child who is between 1-3 years old, this course is for you!
Whether you...
need help coping with your toddler being at home 24/7 because of lockdown
are worried about what your child might be missing because of the pandemic
can leave the house and have your usual activities, but you want to make the most of your child's toddler years
You're in the right place.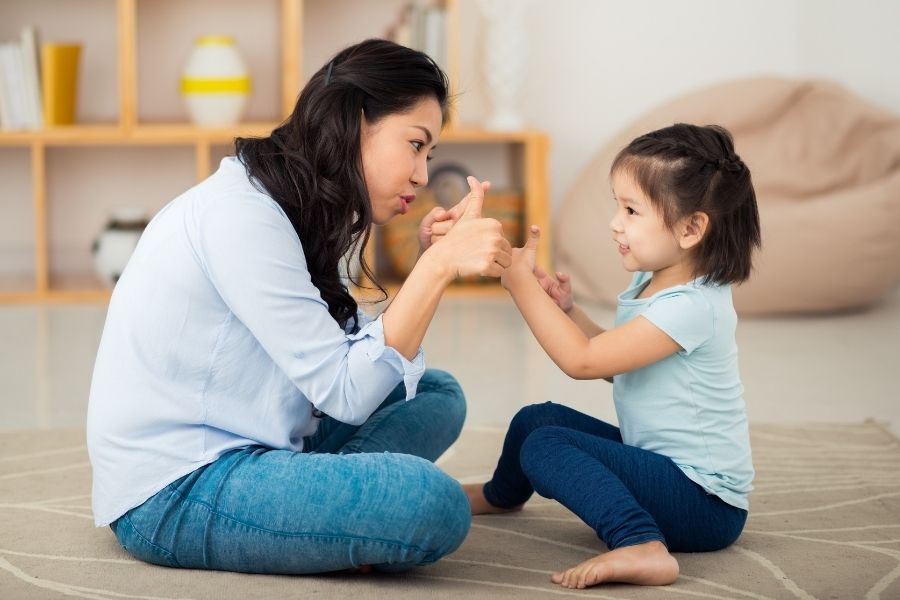 You've spent hours searching Google and Pinterest for toddler learning activities. You've pinned and downloaded so many activity guides that you can't even keep track of where they are.
You're exhausted preparing for activities or buying expensive toys that your toddler abandons after only a few minutes. You're almost ready to give up on "screen free" activities.
Maybe you've tried online classes, only to spend the entire class time forcing your child to sit in front of the computer and listen to the teacher.
You wonder, Is there a better way?
Yes, there is a better way!
After the Learning Through Play 101 online course, you'll...
Be able to remove the worry and mom guilt you get when you see that picture perfect playroom or the complicated activities in mom groups
Feel confident even if you are not a "natural teacher"
Learn how to help your child build THE most important skill of all that they can learn to be successful in life
Know the secret to handling meal time, bed time, or bath time battles
Have activities that can help toddlers lessen tantrums (Who would have thought that learning through play can do this?)
Have a clear guide of what to do at different ages
Know why you should delay introducing academic skills, and how to do it the easy way once it is the right time
Benefit from what brain science actually says about sensory play (HINT: It's NOT supposed to be complicated, and it's not about sensory boxes.)
and more
Learning Through Play 101 Online Course - value $249
150+ Toddler Learning Activities - value $97
What Brain Science Really Says about Sensory Play (with 50+ Activities for Sensory Development) - value $58
The Right Time and The Easy Way to Introduce Academic Skills (with 30+ Fun and Easy Age-Appropriate Activities) - value $58
Toddler Language Skills for Multilingual Families - value $58
Activity Journal and Tracker - value $4
Total Value: $560
Get it today for only $97
"An all-in-one package"
"I learned so much from every single video and lesson in the course! This is an all-in-one package, no need for other resources anymore." - Charlene Y.
"Worth every penny."
"I can't thank you enough, especially with the plethora of internet noise about toddler development. Thank God I found this! Honestly, I was hesitant at first because I had already bought another course. But your course was worth every penny! I actually wish I had this since the time my child was six months. I could have saved a lot on toys." - Arlene G, mom of a 15-month-old
Frequently Asked Questions
How is this different from all the toddler activities I see on Google or Pinterest?
Most toddler activity guides on the internet:
push toddlers to do too much too soon, leaving moms (and kids) stressed and frustrated
are too complicated to actually implement
focus only on academic skills (which your toddler doesn't need!), arts and crafts, or "sensory" play
neglect the MOST IMPORTANT thing that toddlers really need to learn
The course introduces my ACTIVE Method™, so you never have to run out of activities. This is based on the most reliable and up-to-date scientific knowledge on early childhood development. I used my personal experience as a toddler mom, and my professional experience working with patients and their families, to turn this knowledge into practical and actionable tips for you.
After this course, you can get off the hamster wheel of doing Google or Pinterest searches for "toddler activities", preparing, trying them out, and getting exhausted over and over again.
And if you still decide to search, you'll know how to choose from among the thousands of options that you see.
I barely have time to go to the bathroom. Do I have time for this?
I know how busy you are! That's why I've made it so you can get through this course in as little as 10-20 minutes every day.
The method that you will learn in this course will help you free up more of your time too.
When and for how long do I have access to the course?
Once you enroll, you will immediately have access to the entire course and the bonues. You (and others who help you care for your child) can watch the course on any device that you own.
You can binge watch all the lessons in one sitting, or watch one lesson a day. Whatever works for your mommy sked!
You will have lifetime access* to the course, so you can keep going back as often as necessary. You'll also get all updates and future versions of this course for free!
Is Learning Through Play 101 going to work for me?
If you have a one-year-old or two-year-old at home, yes. This was specially made for you. The mom who is asking, "What should I be teaching my toddler?" Who is always trying to do her best but always feeling like it is still never enough.
This will work, even if:
you don't feel like you are creative (I'm NOT creative at all in the arts-and-crafts way, so I know just how you feel looking at all the toddler arts and crafts activities and wondering if it's necessary.)
you've tried other courses before that didn't work
I want you to know that you ARE enough. I want you to have the confidence and remove the mom guilt when someone comments on what you should be doing, or when you see what other moms are doing. You will soon have this confidence based on actual scientific evidence.
If you have a child with special needs, or if you suspect your child may have developmental delays, you should consult your pediatrician. While this course can help, children with delays need individualized programs that are beyond the scope of this course.
Is Learning Through Play 101 a toddler homeschooling course, or a toddler Montessori course?
Many toddler homeschooling and Montessori courses are based on curriculums for preschool or even older kids, slightly modified for the toddler years. That's why they are so complicated.
Your toddler does NOT need a homeschooling course (or any other curriculum for that matter). There is plenty of time for that later. After going through this course, you will have the confidence to skip the curriculums, the online classes, the fancy toys - without the guilt that your child is missing out.
This course is a way to treasure your child's toddler years, while having fun. To teach your child at home, in a way that is relaxed AND is also very effective.
The term "Montessori" is often misused on the internet, with so many people saying that this or that is "Montessori" or "not Montessori". I see moms stressing over this in mom groups.
This course is consistent with the actual, original writings of Maria Montessori. You'll find this so much EASIER to use compared to many online Montessori courses.
What is your refund policy?
Due to the nature of digital products, we will not issue any refunds once you have accessed the materials.
*Lifetime access: You'll have access to the course for as long as it exists. Should the course be discontinued for any reason, you will be given 30 days notice to download all the course materials.
The results stated above are based on personal and professional experience. Results may vary depending on your unique situation and commitment to implementing the course.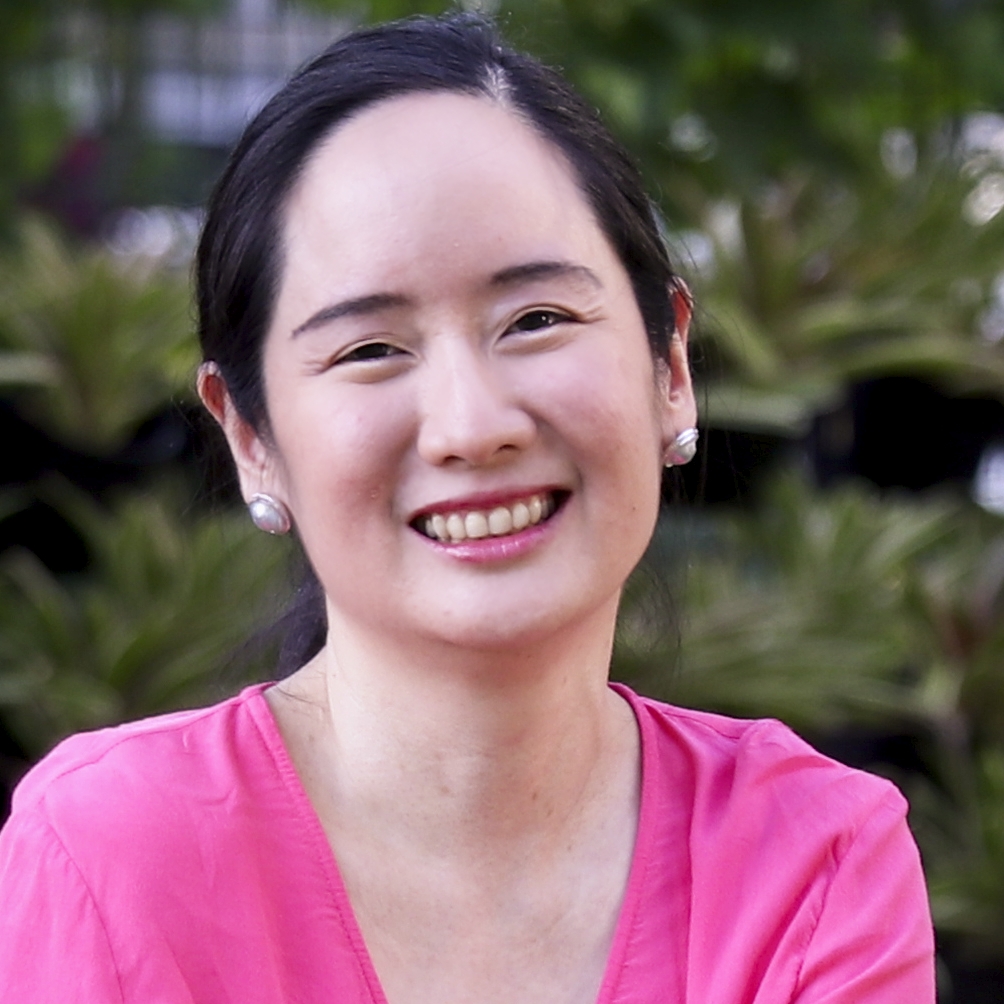 I personally cannot wait to be your guide.
I'm Dr. Victoria Nolasco, a developmental and behavioral pediatrician, clinical associate professor of pediatrics, university lecturer in psychology, certified positive discipline parent coach, and mom of a toddler.
I have seen firsthand, both in my child and in my patients, how learning through play can transform their lives. And how it doesn't have to be so complicated.
I feel bad when I see a mom stay up late at night preparing sensory bins, downloading worksheets, and even laminating them. She does this after a long tiring day, when all she wants to do is sleep or get some me time.
I feel bad every time I hear a mom get frustrated at her toddler for "not paying attention" during online classes. 
These moms do all that NOT because they want to, but because they were led to believe that's what they need to do. Because they feel guilty if they don't.
I don't want this to happen to you.
Looking forward to being with you in Learning Through Play 101.